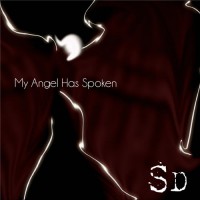 My Angel Story…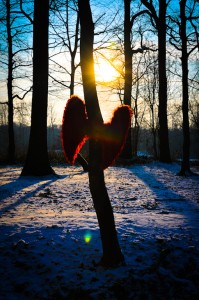 We released "My Angel Has Spoken" on March 2012. While true to the original "Shiny Darkness" style – electronic but still very musical – this album is clearly an evolution from "Lighthouse" released in 2010.
Enjoy
We enjoyed making it thoroughly. We didn't fell short of inspiration, and it has been quite a challenge to come up with "only" 12 original titles.
We continued to use digital synthesizers, samplers and other vocoders – as some new instruments got added to the mix. We also tried a number of new things, like remote collaboration on "Highs and lows", exchanging audio files back and forth on the Internet, until we felt happy with the result.
Although we tested quite a number of the new tracks on shows before the album launch, we are very excited to mix the 2 albums and come with a completely new live set which we hope you will enjoy.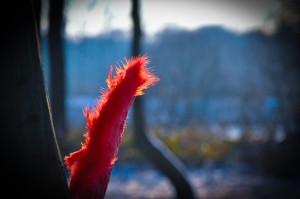 The CD has some bonus tracks, courtesy of XMS. The addition of XMS to the "mix" has been very interesting too. We really love XMS's work on the songs: adding a bit more "dance" power to it. An experience all by itself.
Now you gonna pay the price
Feel ashamed
It's gonna cost you your soul
That's a bitter kissBitter Kiss
Track listing
Emotionally involved
The red room
Bitter kiss
Prayer for my imaginary world
Moments
The sound of Basildon
1971
My angel has spoken
Dropping of my faith
Broken
Highs and lows
Love
Bonus tracks
The CD also includes 2 bonus tracks, remixed by XMS:
Bitter kiss (XMS Mix)
Emotionally involved (XMS Mix)
Abstracts
Listen to some highlighted tracks from "My angel has spoken":
Bitter Kiss
My Angel Has Spoken
Highs And Lows
Where to buy?
First, you may want to look at the other CDs in sale, not to forget other goodies such as our T-shirts.
Then, simply add the CD to your cart, and pay using Paypal – we will gladly ship it!:

Alternatively, if you live in the North of France, call one of the "Cultura" shop, they usually have copies in stock.