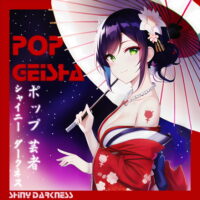 .
Pop Geisha is our 8th album. This time, we (Seb, Kate, Gianluca and Olivier) have put together 10 tracks (out of 15 or so that were in the work) which are almost a personal journal of our recent experiences, travels, and encounters through places – Asia, Europe, and Africa – and emotions.
Geoff Pinckney joined us again for the production and mix, as well as Rich Lane / Cotton Bud on the mastering.
On top of providing our best mix to date of pop, synthesizers, guitars, bass and male and female voices, we have added a bit of Artificial Intelligence (AI). Admittedly not in the lyrics or music, but the album cover which AI helped generating. It turned out to be an interesting creative process, full of imperfections, which – as the name of the band highlights – we love at Shiny Darkness HQ!
Pop Geisha is available now in CD and Vinyl from our store.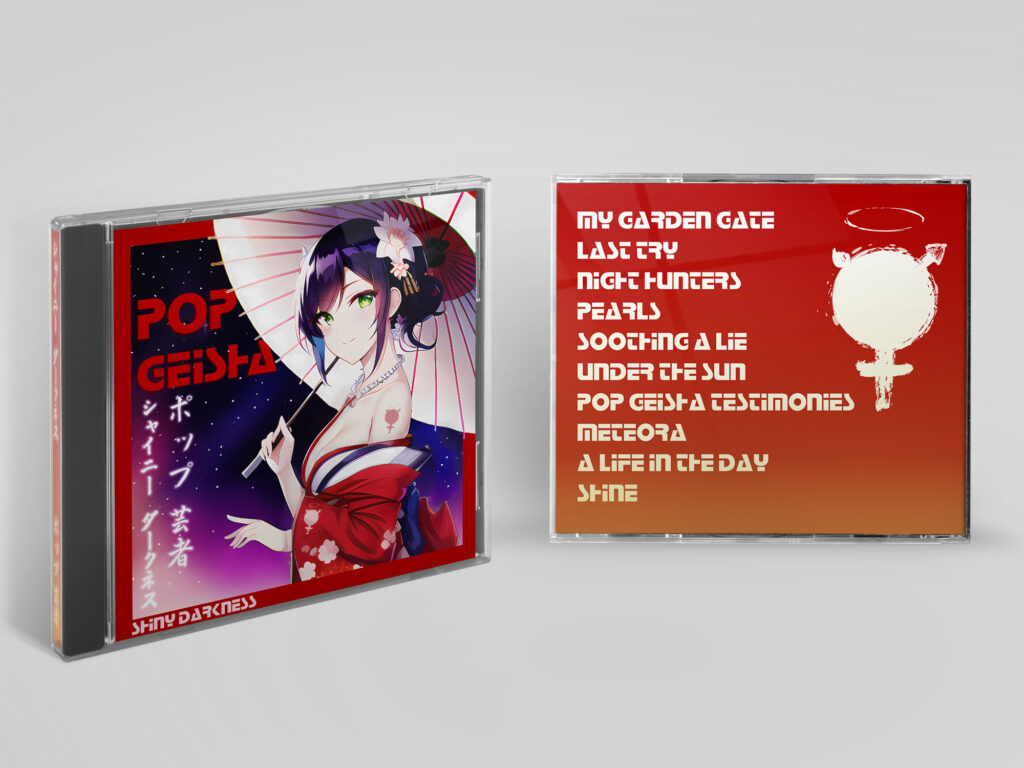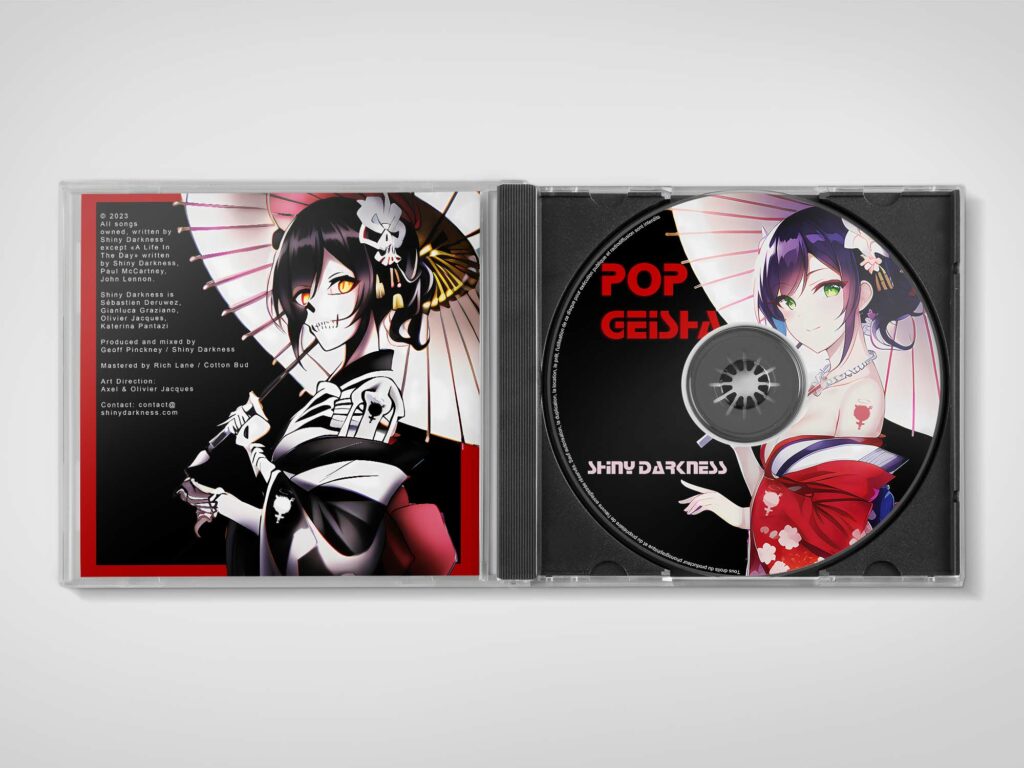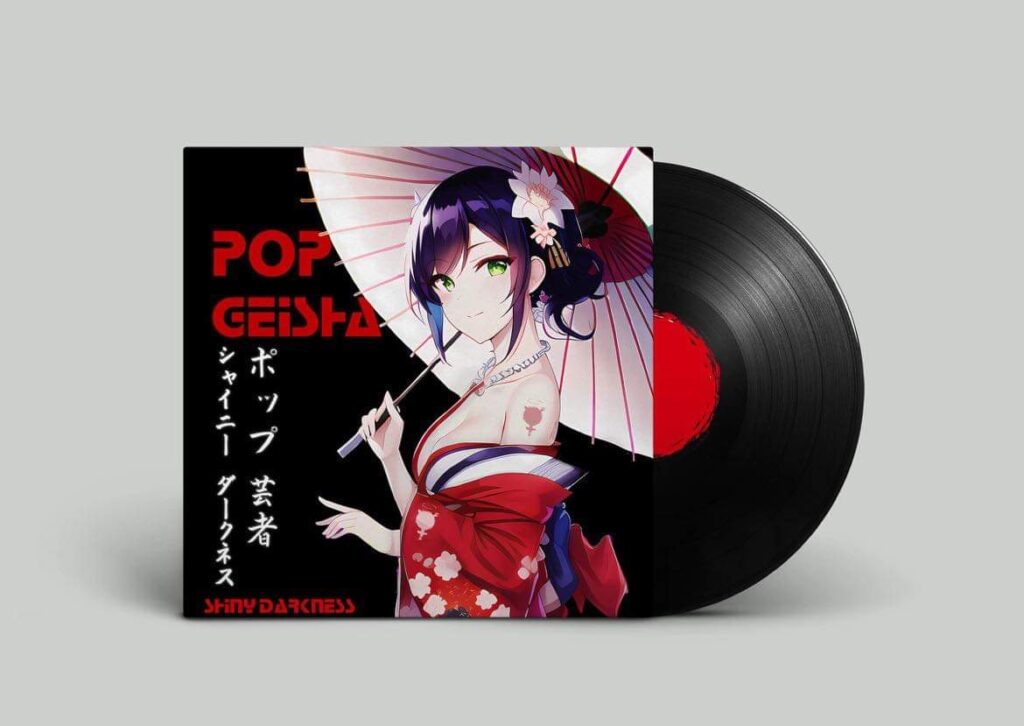 Tracks
My Garden Gate
Last Try
Night Hunters
Pearls
Soothing A Lie
Under The Sun
Pop Geisha Testimonies
Meteora
A Life In The Day
Shine
Music Videos