Shiny Darkness Bio

Shiny Darkness is a two guys and a girl band, sharing their love of pop and electronic music. A unique male voice, with very special backing vocals, pianos, big fat synthesizers of all kind, age and shape – and most recently guitars – this is the Shiny Darkness sound.
Their lyrics are deep, yet ambiguous. Ambiguity has in fact always been a recurring theme in their music. Are they French? English? Greek? Probably a bit of everything!
Often played on synth related radios and shows, whether in France and in the UK, they also played countless times in two to three bands acts in France, UK, Spain, Germany and Greece. They are known for the organization of the yearly Lille, France's music festival "iSynth" – a festival where synth pop bands from UK and France are sharing the scene for two days in what looks like a friend's party.
While the first album "Lighthouse" (2011) was a reunion of the musicians whose were brought apart by life, "My Angel Has Spoken" (2012) took another dimension, exploring the ambiguity of relations and sentiments ("Bitter Kiss", "Highs and Lows"). "New Substance" (2013) stands out with even stronger vocals and backings who started to take a special space in Shiny Darkness's sound signature ("Mother", "Don't Make Me Regret It"). This is also the first album to introduce their – again – very ambiguous logo.
With the 4th album in preparation, Shiny Darkness just released an 8 tracks EP with two singles "Grant Me One More Day" and "The Place". New producer, new sound, and a real big focus on the show. This is what you can expect from the album and the coming concerts.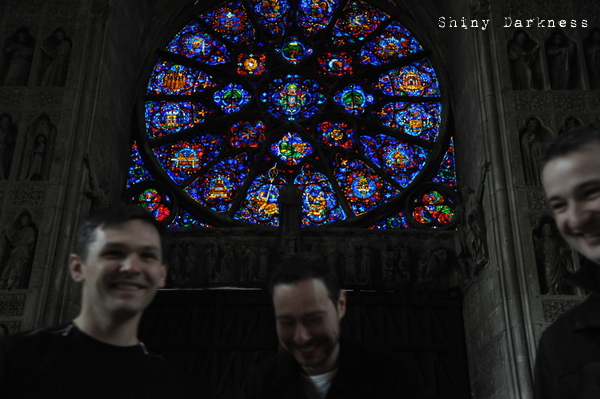 .