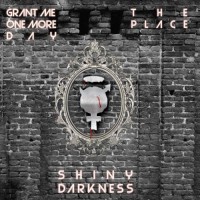 Grant Me One More Day – EP
.
Grant Me One More Day – EP
As we are working hard on the next album, "Season 4", here is a brand new EP, with 3 unreleased titles and no less than 5 remixes from awesome bands.
In this EP, two tracks will stand out. "The Place" and "Grant Me One More Day", with "Naked Mind On the Ground" which could be considered a B side. (A B-side what 🙂 ?).
We continue to evolve, compared to our last album, "New Substance". Lots of synths, yes. But also a much different production, thanks to the collaboration with Geoff Pinckney. Working with Geoff has not only been lots of fun, but he was able to give the tracks a brand new dimension. Sebastien's voice is much more present. The synths fly all around. The mix is punchy. It has grain. It's also very moving.
For this EP, we also worked with several bands and good friends to go to other places with some remixes. Tonstudio 21 and Original Band with "The Place", Skinbag Jones (a mysterious contributor) and People Theatre with "Grant Me One More Day".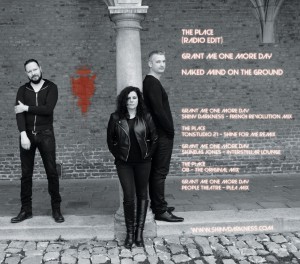 Many people worked hard on this EP. We just want to thank you for your continuous support: fans rock!
Want to get the preview of "Season 4"? Go straight to our store and grab a copy of the "Grant Me One More Day EP"!
Track listing
The Place (Radio Edit)
Grant Me One More Day
Naked Mind On The Ground
Grant Me One More Day – French Revolution Mix
The Place – Shine For Me Remix (Tonstudio 21)
Grant Me One More Day – Interstellar Lounge (Skinbag Jones)
The Place – The Original Mix (Original Band)
Grant Me One More Day – Plea Mix (People Theatre)
.
Abstracts
For a sneak pick of the EP, check out "The Place" on soundcloud.